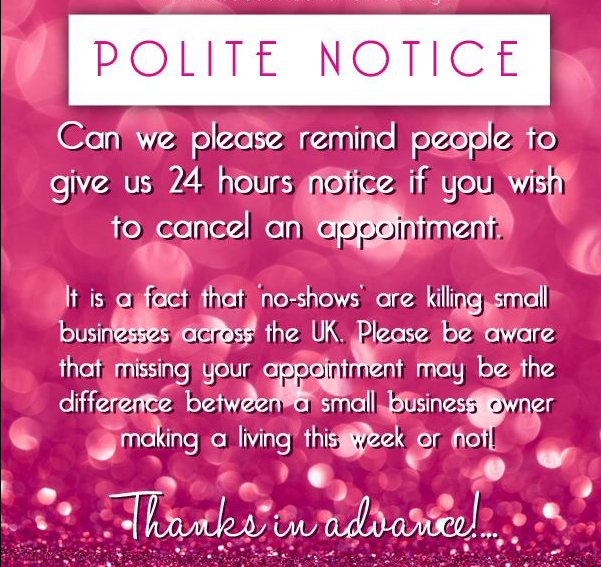 Cancellation Policy
To Our Lovely Customers.
Unfortunately we are having to remind people of our cancellation policy. We understand things do crop up and especially as this is a very busy time of year, but it makes a massive difference to us. So we sadly we will be enforcing our cancellation policy from now on, with No exceptions.
There has to be minimum 24 hours notice giving for cancelling an appointment or moving it. If we haven't been given 24 hours notice we will have to charge the cancellation fee of 50% of the treatment.
Cancellations can NOT be made by text message. Text messages come through to the shops phone and Not all the information that is read out is legible.
We need people to understand the cost implications involved, as well as we might have already turned several people away for your appointment slot.
We hope you understand
Customised Beauty